Avoid These Top 11 Mistakes As A Beginning Cctv Installer
As a beginning CCTV installer, it is important to avoid making common mistakes.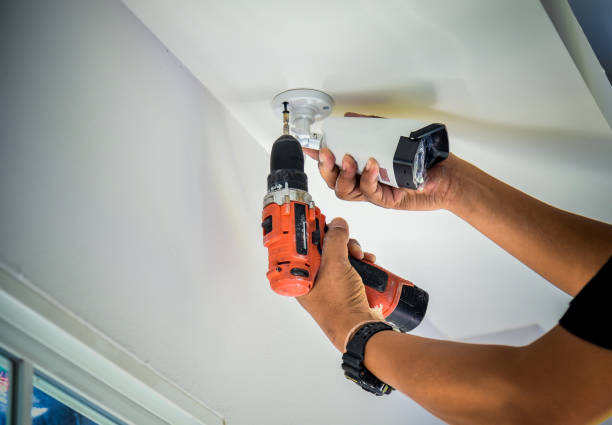 Here are eleven mistakes to avoid:
1. Not Knowing The Local Laws And Regulations.
Before you start your CCTV installation business, be sure to check with your local government to see what licenses or permits you may need to operate legally. This can vary from place to place, so it's important to do your research ahead of time.
2. Not Having A Solid Business Plan.
Any successful business needs a solid plan in place before getting started. This should include things like your target market, pricing strategy, and how you plan to promote your services. Without a clear plan, it will be difficult to achieve success with your CCTV installation business.
3. Not Knowing Your Product.
A good CCTV installer should be intimately familiar with the products they're installing. If you don't know your cameras, DVRs, and other equipment inside and out, you're likely to make mistakes that could jeopardize the security of your system.
4. Not Investing In Quality Equipment.
If you're going to be in the business of installing CCTV cameras, you need to make sure you're using quality equipment. Cheap and inferior products will only lead to frustrated customers and negative reviews. It's worth it to invest in high-quality products that will do the job right.
5. Not Offering A Warranty Or Guarantee.
When you install a CCTV system for a customer, they should feel confident that it will work properly and as advertised. Offer them a warranty or guarantee so they know they can call on you if there are any problems. This will give them peace of mind and help build trust in your business.
6. Not Having Proper Insurance.
All businesses need to have adequate insurance coverage, and this is especially true for those who work with electrical equipment. Make sure you're properly insured before starting your CCTV installation business, or you could be at risk for some serious financial damages.
7. Not Being Familiar With The Latest Technology.
The world of CCTV cameras is constantly changing, with new products and technologies being released all the time. If you want to stay ahead of the competition, it's important to keep up with the latest advancements in the industry. This way, you can offer your customers the best possible product and service.
8. Not Providing Customer Service After The Sale.
Just because you've installed a CCTV system for a customer doesn't mean your job is done. They may have questions or need help troubleshooting from time to time. Be sure to offer customer service after the sale so they know you're there for them if they need anything.
9. Not Having A Website.
In today's day and age, nearly all businesses need a website. This is a great way to promote your CCTV installation services and reach more potential customers. Be sure to include information about your business, services, prices, and contact information.
10. Not Using Social Media.
Social media is a powerful marketing tool that can help you reach more people with your CCTV installation business. Create profiles on popular platforms like Facebook, Twitter, and Instagram, and start sharing content that will interest your target market.
11. Not Staying Up-To-Date On Industry News.
The CCTV installation industry is always changing, so it's important to stay up-to-date on the latest news and trends. This way, you can be sure you're offering your customers the best possible products and services. There are several great resources available online, such as blogs, forums, and trade publications.
By avoiding these common mistakes, you'll be well on your way to success with your CCTV installation business. Just remember to do your research, invest in quality products, and offer great customer service, and you'll be sure to find success.
Are you looking for a CCTV installer? Click on home security system melbourne.