How To Create A Successful Boxing Gym As Your Business
If you're passionate about boxing and have always dreamed of opening your gym, then you can make that dream a reality. However, it's important to know that running a successful boxing gym is not easy. It takes hard work, dedication, and a lot of planning.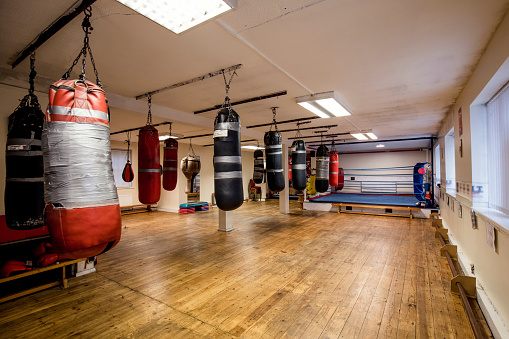 If you're thinking of opening a boxing gym, there are a few things you need to do to make sure you're successful. 
Here are some tips on how to create a successful boxing gym:
1. A Great Location
Look for a space that's easily accessible and visible from the street. It should also be large enough to accommodate your equipment and training area. It should be in a safe neighbourhood with good foot traffic.
It should also be close to other fitness-related businesses, such as health clubs or yoga studios. This will make it easy for potential customers to find you and try out your services.
2. Quality Equipment
boxing is a very physically demanding sport, so you need to make sure that your gym has high-quality equipment. This will ensure that your customers have a good experience and are safe while they're working out.
You'll need a variety of boxing equipment, including punching bags, gloves, headgear, and more. Make sure to invest in high-quality items that will withstand heavy use. If you skimp on quality, your customers will quickly notice and may be turned off from using your services.
3. Experienced Trainers
Your trainers should be experienced in both boxing and coaching. They should be able to create customized training programs for your clients based on their individual goals.
It's important to hire staff who are passionate about boxing and who have the necessary qualifications to teach classes and train customers.
4. A Positive Environment
Creating a positive atmosphere at your gym is essential for attracting and retaining clients. Make sure your space is clean, well-lit, and welcoming.
Creating a comfortable, welcoming environment at your gym is also important. The staff should be friendly and knowledgeable, and the space should be clean and well-organized. Remember, first impressions matter!
5. Create A Brand
Your boxing gym should have its unique brand. This will help you stand out from the competition and attract customers. Spend some time brainstorming a unique name and logo for your business.
6. Market Your Business Effectively
You need to market your business effectively. Boxing gyms are a dime a dozen these days, so you'll need to stand out from the competition. Use social media, local print and online advertising, and word-of-mouth to get the word out about your business. Develop a marketing strategy that includes online and offline marketing tactics.
7. Offer Affordable Memberships. 
One of the keys to success for any fitness business is offering affordable memberships. This will help you attract more customers and keep them coming back.
Running a boxing gym can be a lot of work, but it can also be incredibly rewarding. With proper planning and execution, you can create a successful business that helps people stay fit and healthy.
With these tips in mind, you can be well on your way to opening a successful boxing gym. Just remember that it takes hard work and dedication to make any business succeed. So don't give up if things get tough – keep pushing forward and you'll eventually reach your goals. 
If you're unsure where to start, consider contacting a local boxing gym for advice. They can help you get started on the right foot and ensure that your gym is running smoothly.
So, do you have what it takes to create a successful boxing gym? Start planning your business today and put these tips into action. Soon, you could be on your way to owning a successful fitness business.
Thanks for reading!
If you are looking for a boxing gym now, try checking on Rare Breed Boxing.